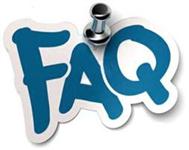 Q: How will I create an account?
A: Please go to our website, www.techshopbd.com, and at the top left you'll see "Login/Sign In", click it and you'll see "No Account? Register here" link. Once you click it, you will be taken to a "Create New Account" page, where you will enter all your information. This is how you will track your orders, and how we will contact you if there are any questions or problems with your order. From your account, you can add and edit address.
Q: How will I shop in TechShopBD?
Q: How will I place an order?
A: First, make sure you are logged in to your account. Then, you can start looking for items you wish to purchase. Use the search box on the top of the website to find items. Then click "add to cart" to add them to your online shopping cart. If you would like to add more than one, enter the quantity you want to purchase and then click the Add to cart button.
Once you have all the items you want to purchase in your cart, click the "Checkout" button. Select the address you wish to ship to, along with with the shipping method you want to use (please see our Shipping Policy page for more information). In the second column on this page, select the Payment Method you would like to use. Please note that the billing address you select here must match what is on file with your bank if you are using a credit card. You can edit the address from this page if you need to.
Once you have all the shipping and payment information entered, verify that you have read the "Terms & Conditions and Shipping Policy". This will bring you to the final, end-of-the-road-check page - you aren't done yet! Please review the information to make sure it is correct before scrolling to the bottom right of the page and clicking the Place Order button. Once you've hit the Place Order button, your order is locked in our system and its possible we may not be able to change it. You should receive a 7 digit order number. If you do not see the 7 digit order number, you have not placed your order! Please check to see if there was an error processing the order, and fix it.
Q: How will I place PCB order?
Q: I made a mistake and ordered the wrong product/entered the wrong shipping address/shipping method...how can I modify my order?
A: Once you've placed your order and have an order number, you are not able to change anything on that order from the website (so double and triple check please!). If you need to change something, please call us with your 7 digit invoice number! Our phones are on Sunday through Thursday from 10am-5pm. If you call outside of those hours, you can leave us a message, but its entirely possible we will not be able to get to your order number in time. If your order has already begun processing, we won't be able to change it.
Q: How can I change quantities of items once I've added them to my cart?
A: If you have added an item to your shopping cart, and then realize you want, say 10 of them instead of 2, enter the quantity you really wish to purchase in the little quantity box, and click "update."
Q: I found the item I want, but I can't add it to my cart. Why not?
A: Its possible this item is out of stock. You will need to go to the product page to back order it(if it is possible to back order). Click on the name of the item in red, and it will take you to the actual product page, with multiple pictures, descriptions of the item, comments, related products, etc. Enter the quantity you want and click on the Back Order button underneath the pictures on the right side of the page. A pop-up screen will remind you that some products can take several weeks to come back in stock, and ask you if you REALLY want to back order this. If you do, click "Back Order Item."
Please note that you will now have the option to ship your order complete (i.e. all items in your order will be held until the back order is in stock again) or to ship your order in two shipments (the in-stock portion now, and the back ordered portion once those items are in stock again - you will need to pay shipping on both orders). Click the box underneath the Checkout button if you want to ship your order complete.
Q: My order went through just fine, but why wasn't I charged for it?
A: The most likely reason you were not charged immediately for this order is because you ordered something that was out of stock. We do not charge for back orders until they are in stock and ready to ship. If this is NOT the case with your order, please check your payment method: only PayPal and credit card are immediate payment methods. All others will show a balance due. If the answer is none of the above, please call us with your order number to find out what happened.
Q: How can I get a quote for my order and/or a shipping quote?
A: All of our pricing and availability information is online, so we are not able to provide quotes for under 250 pieces of an item. If you want less than 250 of an item, just place your order through our website, and all shipping, applicable tax and costs for items will be available during checkout.
Q: What shipping options do you have?
Q: How much will it cost to ship my order?
A: Shipping costs will vary widely depending on what you're ordering and what shipping method you choose. Once you have added all the items you want to your shopping cart, you can click on the Checkout button to see your total shipping cost. It will give you a pretty accurate estimate of the actual shipping charges for available shipping options. In addition to shipping charges, we also charge a BDT 15.00 handling fee on all orders.
Q: What payment methods do you accept?
A: We accept Payment through BKASH and Cash On Delivery. See our Payment Policy page for more info.
Q: How can I get notification when any out of stock product is available again?
A: To get notified about the availabilty of any out of stock product,just click on the 'Notify Me W/A' icon beside the product image.By doing so,you'll immediately get notified by an SMS and an E-mail whenever the products are available.You'll enjoy this notification service for free.
Q: How can I get notification about the reply to my comment?
A: If you post any comment in our web-site,check the 'Notify me by mail' option under the comment box.You'll get notified through e-mail when we post a reply to your comment.
Q: Why is my order in "Hold" status?
A: This indicates your order needs human interaction before it can be released for shipment. Orders in this status usually get cleared quickly. We will contact you if we need additional information.
Q. How can I get my order shipped out today?
A: Our same-day shipping guarantee states than an order placed before 10:00am which abides by certain rules will be shipped out that day. Please see our Same-Day Shipping page for more information on what qualifies (or disqualifies!) your order.
If your order does not meet the required criteria, or it is after 10:00am, we can not guarantee that your order will ship that same day. However, all hope is not lost! Please call us as soon as you can with your order number to request your order be expedited, and we will do all we can to make sure it gets processed quickly.
Q. How can I get an invoice for my order?
A: We normally give an invoice with the product(s). Till if you need invoice, you can find a Standard Invoice, showing the value of your order, shipping charges, and what you paid, under "My Orders" in your TechShopBD account. Once in Order History, click on the order number you need an invoice for, and then you can print that order.
Also an invoice is mail to your account email address.
Q: Why can I not see the quantity discounts?!?!
A: Are you logged in to your TechShopBD account? You have to be logged in to your account to see the quantity discounts, and after that, you need to be on the product page where the quantity discounts are shown.
Q: Do you ship to any place?
A: We can ship products to any place in Bangladesh where S.A Parabahan or Sundarban Courier service is available.
Q: Where do you take the classes?
A: All of our classes are taken at our office in Karwan Bazar, Dhaka. You do have to be here for the class. Fees for classes does not include transportation to and from Karwan Bazar, or lodging, or anything else - just the class and sometimes the hardware. That being said, we do have recommendations for you if you decide to come in from out of town!
Q: I made something I think you guys could use. How can I get it into TechShopBD?
A: Please email [email protected], if you have something you think we should sell. Please describe your project, and send any websites or links to that product that you might have. If this is something we are interested in and able to do, we will contact you about it. Please note that we get TONS of these each day, so it may take us a while to get back to you, and we have limited capabilities and resources, so not every project is something we can will be able to carry.